Agapito Associates, Inc.
Serving the mining industry for 38 years.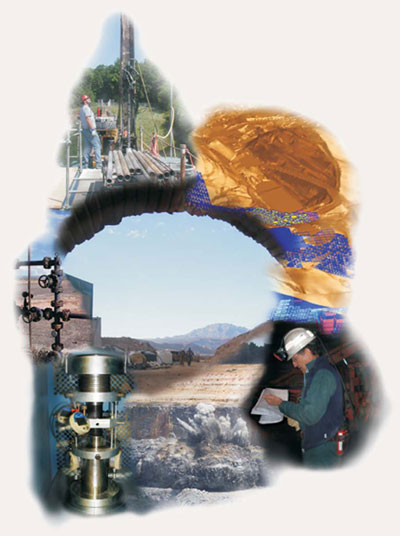 Agapito Associates, Inc. (AAI) provides consulting services in geo-engineering, mining engineering, and related disciplines. Founded in 1978 to meet the needs of the mineral and energy industries, the firm operates out of offices in Grand Junction and Lakewood, Colorado. Members of the staff include mining, civil and geological engineers, physicists, geologists, numerical analysts, computer specialists, instrumentation specialists, plus administration and technical support personnel.
AAI has provided consulting and engineering services to mining companies producing base metals, precious metals, coal, potash, trona, limestone, oil shale and salt, and to defense and nuclear waste disposal industries.  Engineering projects in underground mine design, field services, ventilation, mine shaft planning, nuclear waste isolation, and rock slope design have been performed in 35 of the United States and 22 countries including Argentina, Australia, Brazil, Canada, China, Honduras, India, Jordan, Kazakhstan, Korea, Mexico, Mongolia, Morocco, Thailand, Norway, Peru, Republic of Congo, Russia, Italy, Singapore, Turkey, and Venezuela.
Resource estimates prepared according to Canadian NI 43-101, Australian JORC, or USA SEC standards have been performed for properties in the USA, Canada, Brazil, China, Argentina, Egypt, Spain, Mexico, and Kazakhstan.