Agapito Associates, Inc.'s (AAI's) principals and senior consultants have experience in various types of due diligence evaluations for the mining industry, ranging from narrowly focused geotechnical reviews to broader company-wide technical/mining evaluations.
Reviews have included evaluation of resources and reserves, mine operation practices, mining equipment and production systems performance, safety audits, capital and operating budgets, and personnel requirements. AAI can also team with other specialists such as investment bankers and financial/accounting firms, marketing firms, and others.
Due diligence evaluations can encompass merger and acquisition candidates, capital project evaluation, and serving as third party reviewers of mine designs and operating plans developed by others, and mine health and safety regulatory compliance. The review process includes data room visits, site inspections, management interviews, geologic assessment and independent determination of resources and reserves based on provided data. AAI has prepared U.S. SEC S-K 1300 and Industry Guide 7 and Canadian NI 43-101 Technical Reports on resources and reserves.
Due to the confidential nature of this work, detailed project summaries cannot be provided. However, examples of the due diligence work AAI has performed are provided below:
Confidential Client:  Evaluate multiple underground coal mines in Western US
Confidential Client:  Evaluation of multiple underground coal mines in Eastern US for major producer
Confidential Client:  Evaluation of several trona solution mines in China
Confidential Client:  Evaluation of potash resource in Brazil
Confidential Client:  Evaluation of potash resource in Western US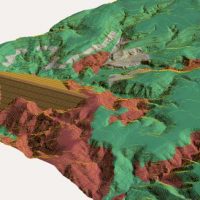 Have questions? Contact our technical staff for answers.