Agapito Associates, Inc. (AAI) is proud of its staff of dedicated specialists and industry experts. Below is a sample of the latest happenings from within our company.
RECENT AAI EMPLOYEE PROMOTIONS
Jordanian Energy Ministry Signed an Agreement to Evaluate the Volume of Potash Resources in the Lisan Peninsula Area
In August 2018, the Ministry of Energy and Mineral Resources (MEMR) signed an agreement with Agapito Associates, Inc. (AAI) to carry out technical studies to assess potash resources in the Lisan Peninsula / Dead Sea area out the Arab Potash concession. The agreement was signed by Hala Zawati, Minister of the MEMR, and Tim Ross, Vice President of AAI, in the presence of Jamal Sarayreh, Arab Potash Company (APC) CEO, and Amani Al-Azzam, Secretary General of the MEMR.
Under the agreement, the MEMR formed committees for the purpose of following AAI's work, evaluating the results, and making recommendations for future investment in the area. Minister Zouati said in a press conference that the agreement comes within the framework of the Ministry's strategy to attract investment in the mineral wealth sector, promote exports, and contribute to efforts to achieve sustainable development by expanding production of potash.
Tim Ross stressed the aspirations of AAI to cooperate with the MEMR in the completion of the study and determine the results of the exploratory program. The exploration phase includes drilling and geophysical surveying, recording, and classifying and documenting the information resulting from the drilling program; preparation of an economic feasibility study; and a final resource / reserve estimate of potash in the tongue area of the Lisan Peninsula according to international standards.
Potash is being mined, processed, and marketed in the Hashemite Kingdom by APC, which was established in 1956 and has a 100-year concession from the government to extract, process, and market mineral resources from the Dead Sea water.
Established in 1978, AAI, a US-based company, provides consulting and engineering services to mining companies producing base metals, precious metals, coal, potash, trona, limestone, oil shale and salt. Engineering projects have been carried out in 29 countries.
Translation from MOE news article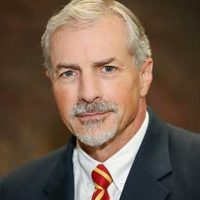 SEC SK-1300 Rules – Understanding the Changes and Complexities
In October 2018, the United States Securities and Exchange Commission (SEC) adopted amendments to modernize the property disclosure requirements for mining registrants, and related guidance, under the Securities Act of 1933, the Securities Exchange Act of 1934, and Industry Guide 7. The amendments, designated as Regulation 1300, are to be provided to investors to provide a better understanding of US registrants mining properties. These disclosures will align the SEC's disclosure requirements with the international practice and standard. The SEC's Industry Guide 7, which only allowed Reserve reporting, is rescinded and new disclosure rules will be reported in subpart 1300 in Regulation S-K, effective January 1, 2021. This reporting will align and be largely consistent with the Committee for Reserves International Reporting Standards (CRIRSCO) under NI43-101. All US registrants that show "Materiality" shall report all aspects relating to the Exploration Information, Mineral Resources, or Mineral Reserves on which the audience of a public report and include a balanced discussion on uncertainties and risk for the Resource and Reserves. The reporting will be by a Qualified Person (QP), defined as a suitably qualified and experienced mining industry professional(s) who is either a Registered Members of SME or eligible members of another Recognized Professional Organization (RPO) subject to an enforceable professional code of ethics and rules of conduct.
AAI SCHOLARSHIP FUND
In 2007,  Agapito Associates, Inc. established a scholarship fund for undergraduate students  pursuing a degree in Mining Engineering at the Colorado School of Mines. It is a 3-year award that is funded in the amount of $2000 per year and is awarded to a US Citizen maintaining a 3.0 GPA and based on financial need and merit.
Our current Scholar is Kevin Moran of Bonita, California.  Kevin was first awarded in 2013-2014, 2nd year was 2014-2015, 3rd and final year 2015-2016. Kevin is scheduled to graduate this year.
Previous Scholars are:
2008-2010: Amanda Garcia – graduated in 2011
2011-2013: Chelsea Pomeroy – graduated in 2014 with a BS in Mining Engineering. Currently a Graduate Student in Mining Engineering, scheduled to graduate in 2017.
The next award period will be in fall 2016-2017. To apply for this scholarship, apply to the Director of Financial Aid at the Colorado School of Mines. The fund is administered by the CSM Foundation, Inc.  CSM Foundation Corporate Scholarships
FRAUD ALERT
Recently, four fake profiles were created on LinkedIn with persons claiming to be employees of Agapito Associates, Inc., they were Ali Rosan, Morgan Alesky, Alesky Morgan, and Jeffrey Cole.  They either claimed to be a business manager or sales manager.  Person(s) claiming to be Ali Rosan subsequently contacted many companies around the world offering to sell gold as a representative of Agapito Associates, Inc.
If you have been contacted by Ali Rosan or another of these others, this is a fraud.  These people were never employees of Agapito Associates, Inc.  We are a mining engineering consulting firm and do not produce or sell gold.
The FBI has been notified of this scam and Ali Rosan's profile has been deleted from LinkedIn.  Morgan Alesky's profile remains on LinkedIn, but all reference to employment with Agapito Associates, Inc. has been deleted.  The others have also been reported to LinkedIn as fake profiles.
Have questions? Contact our staff for answers.