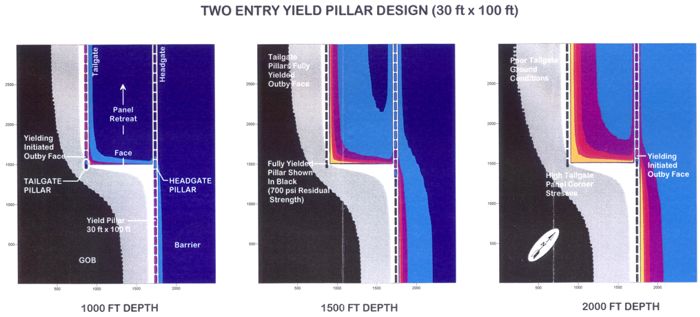 Longwall Optimization

In 1997, AAI conducted three studies for West Ridge prior to mine development.  The first study addressed longwall panel orientation based on local fracture mapping, conducted by AAI, and a review of local and regional geologic data.  The second report dealt with preliminary gateroad design and pillar sizing.  The third report described mine ventilation planning.

Reclaimed Slope Stability Evaluation

AAI designed a relatively steep (40 degree) backfill slope to be constructed during reclamation of the West Ridge Mine.  Key components of the slope design include a geogrid-reinforced uncompacted plant rooting zone at the slope face, geocomposite drains, a rockfill toe drain, compacted backfill material, and at least 70% eventual revegetation.  Mt. Nebo Scientific, of Springville, Utah, teamed with AAI and designed the revegetation plan.  AAI has represented West Ridge Resources at regulatory agency meetings.