American Borate Company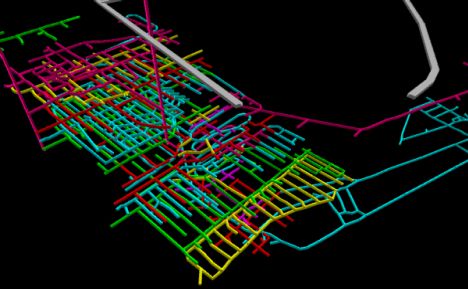 The Billie Mine utilized long-hole stoping with backfilling to extract borate.  This mining method resulted in the creation of tall, narrow pillars which were critical to the stability of the mine.  AAI was involved in the development of the mine plan and identification of the optimum pillar width.  Pillar widths were selected by conducting computer simulations of stress analyses of the mine structure for different candidate pillar geometries.  These analyses incorporated the effects of confining pressure, applied by the backfill, on pillar strength.  Upon implementation of the mine design, an extensive geotechnical instrumentation program was used to evaluate the mine design and monitor overall stability.
Recent work following a 5-year mothballing of the mine has included monitoring or rehabilitation efforts, assessment of alternate ramp options, introduction of high-extraction mining using cemented fill, review and updating of mine ventilation system,  monitoring of mine planning, and assessing mining-induced subsidence.
The mine ceased production in 2005 and AAI has provided guidance in mine closure.